Chicken Balmoral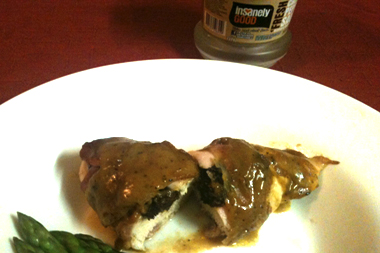 ---
What You Need
1 Pot Insanely Good Fresh Creamy Pepper Sauce
3-4 Boneless, skinless Chicken breasts or 1 per person being served
1 small stick of Black Pudding (we use Hodgin's Black Pudding)
---
Step 1
To start, preheat oven to 180°C. Grease a casserole dish with a bit of olive oil on some kitchen paper. Then take your chicken breast and cut a pocket into the thickest part of the breast with a sharp knife, and insert a 2" round piece of black pudding sliced in half (casing's removed) or mould the 2 pudding slices with your hands into a bullet shape and insert it into the pocket. You'll want the puddings to be surrounded by the chicken breast without any holes coming through to the other side of the meat. Do this for each chicken breast, then place it into the casserole dish.
Step 2
Bake your stuffed chicken breasts in an ovenproof dish uncovered at 180°C for 25 minutes. After 25 minutes, remove casserole from the oven and turn down the heat to 160° C. Pour our Creamy Pepper Sauce over each chicken breast and bake chicken dish for another 5-10 minutes, keeping an eye on it so that the sauce doesn't overcook. Serve on a bed of fresh creamy mashed potatoes with steamed carrot batons or asparagus. Just Amazing!
---
Insanely Good Tip!
To make this dish extra tasty, wrap each chicken breast in a rasher or piece of streaky bacon. See photo above.
Only 35 mins
Cooking Time
3 to 4
Servings
More Recipes...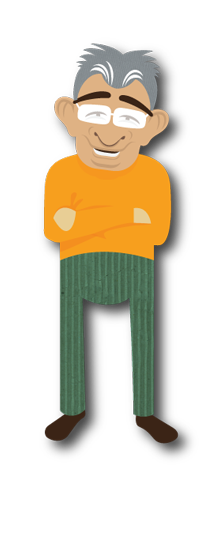 ---