Fabulous Steak Dinner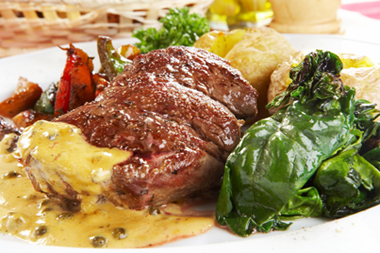 ---
What You Need
1 Pot Insanely Good Fresh Creamy Pepper Sauce
2 Striploin or T-bone steaks
4-5 medium-sized potatoes for mash
Or enough Oven Chips for 2 people
200g Mushrooms
1 medium Onion
Butter
Sea Salt & Pepper to taste
---
Step 1
To start, take steaks out of the fridge and season them with salt and pepper to taste. Prepare Mashed Potato or Chips 15-20 minutes ahead of time. While potatoes or chips are cooking, sauté sliced mushrooms and onions together in a non-stick pan with a small amount of butter to brown them. This can take about 10 minutes to brown them nicely. While your mushrooms and onion are cooking get your steaks ready to cook.
Step 2
Ten minutes before the chips or mash are ready, simply sauté or grill 2 Striploin or T-bone steaks to your liking. About 5-7 minutes per side on medium-high heat will give you a medium-rare to medium cooked steak. If your steak is thin, it will be 2-3 minutes less per side. While steak is cooking, in a small saucepan, heat the Insanely Good™ Pepper Sauce gently. Serve your steak with generous amounts of Creamy Pepper sauce, mashed potatoes or to dip with chips. Smother with sautéed mushrooms and onions. Dee-vine! A very nice vegetable accompaniment with this dinner is steamed asparagus or broccoli. So Good!
---
Insanely Good Tip!
Steaks should be at room temperature before cooking and not cold, straight out of the fridge.
Only 20 mins
Cooking Time
2
Servings
More Recipes...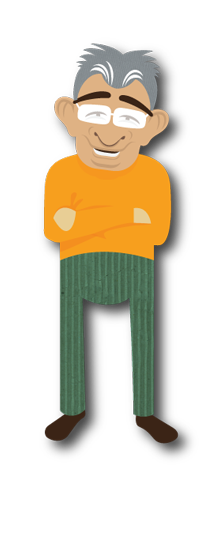 ---