Chicken Curry Bombay Style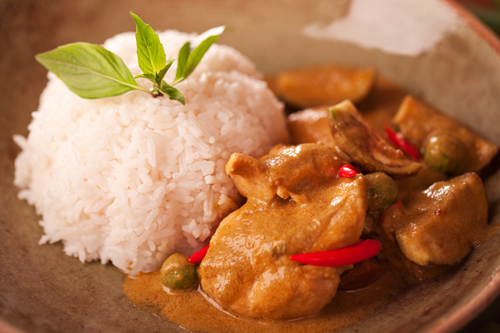 ---
What You Need
1 Pot Insanely Good Fresh Bombay Curry Sauce
2-3 Boneless, skinless Chicken breasts
1 Medium Onion
1 Red Bell Pepper
1 Yellow Bell Pepper
2-3 Boil-in-Bag packets Long grain or Basmati Rice
Guess what? Curry has massive health benefits!!
Did you know that the plant compound curcumin, found in the curry spice turmeric has cancer-fighting and Alzheimer's-fighting properties that can protect you and keep you healthy? That's why health advocates say you should eat a curry dinner once a week! We agree!
---
Step 1
Have a large kettle of water boiled and a saucepan ready to cook your rice. Slice or cube 2-3 chicken fillets. In a large skillet, pan-fry the chicken in 2 Tablespoons of olive oil until nearly cooked through, and set aside. To the same pan add another dash of olive oil and stir-fry a chopped medium onion for 3-5 minutes. Then add thinly sliced strips of red and yellow pepper to the pan. Cook for a few more minutes, then return the chicken to the pan with the vegetables. You can really add any type of vegetable you fancy. Mushrooms and carrots are also great in curry. Reduce heat, stir in Bombay Curry sauce and allow simmer on low heat.
Step 2
Prepare the rice. Add plenty of boiled water and a pinch of salt to another saucepan, deep enough to cook 2-3 packets of boil-in-the-bag rice. Follow the cooking time indicated on the packet, usually about 10 minutes. We recommend longgrain or basmati rice for this dish. Serve and enjoy.
---
Insanely Good Tip!
If you find this curry sauce a little too spicy, simply add a pot of natural yogurt during the simmering step. If you can't have dairy, try adding ½ cup of chicken stock instead. Either way you try it, it's always lovely the next day too!
Only 30 mins
Cooking Time
4
Servings
More Recipes...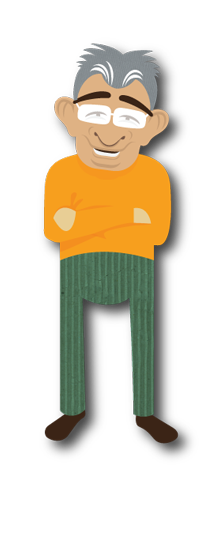 ---