Vegetarian Bombay Curry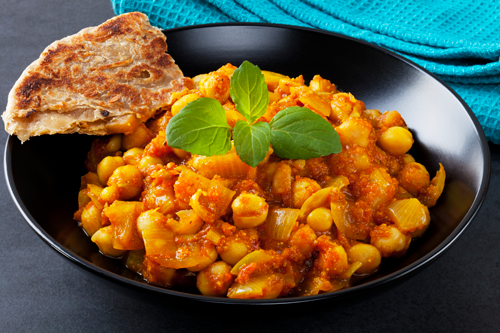 ---
What You Need
1 Pot Insanely Good Fresh Bombay Curry Sauce
1 Medium Onion
1 tablespoons of Olive Oil
1-2 Celery stalks finely minced
100g Closed cup Irish Mushrooms
Cauliflower Florets
Broccoli Florets
Carrot Batons or Baby Carrots
Baby Corn
2-3 packets Boil-in-Bag Basmati Rice
Fresh Coriander Leaves
---
Step 1
Have a large kettle of water boiled and a saucepan ready to cook your rice. Also have a steamer with boiling water at the ready to steam your vegetables slightly before adding to the skillet. Wash and prepare vegetables. We recommend large chunks of cauliflower and broccoli florets, carrot batons and baby corn. These vegetables can be steamed for 3-5 minutes max, just to get them crunchy and nice.
Step 2
Meanwhile, in a large skillet, pan-fry a medium diced onion in 2 Tablespoons of olive oil. When the onion is translucent, add chopped celery and mushrooms and pan-fry until soft, but not mushy. Add to this mixture in the skillet your steamed vegetables and pour over one pot of Insanely Good Bombay Curry Sauce. Stir in the sauce and allow simmer on low heat while you prepare the rice. Add plenty of boiled water and a pinch of salt to another saucepan, deep enough to cook two or more packets of boil-in-the-bag rice. Follow the cooking time indicated on the packet, usually about 10 minutes. We recommend basmati or jasmine rice for this dish. By the time your rice is done, your vegetable curry should be ready to serve. Garnish with fresh coriander leaves.
---
Insanely Good Tip!
Use whatever left-over vegetables you have in your fridge and make this a lovely side dish to a main meal! It's also a great way to get kids to eat their vegetables! In India potatoes are used quite frequently in their curry dishes. Left-over spuds are ideal!
Only 30 mins
Cooking Time
4
Servings
More Recipes...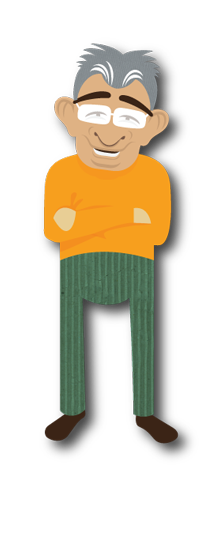 ---