Chicken and Mushroom Carbonara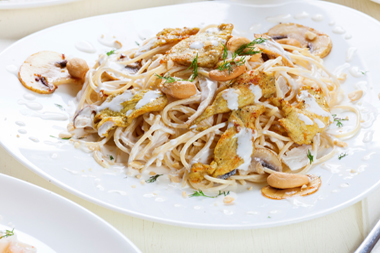 ---
What You Need
1 Pot Insanely Good Fresh Creamy Carbonara Sauce
300g Fresh Linguini, Orecchiette Pasta shapes or whatever's in the cupboard
1-2 Boneless Chicken Fillets
75-100g Irish Closed Cup Mushrooms
1 Tablespoon Olive Oil
Fresh Flat-leaf Parsley
Grated Parmesan Cheese
---
Step 1
Boil your kettle of water and pour water into a good-sized saucepan for your pasta. Make sure when cooking your pasta that you have plenty of water to allow it to cook evenly. Add a nob of butter or a dash of olive oil to the pasta after draining to prevent it from sticking together.
Step 2
Before this, while your water is boiling for your pasta, slice and pan-fry 1- 2 chicken fillets in 1 Tablespoon of olive oil. When meat is almost cooked, add sliced mushrooms and allow brown, pour the carbonara sauce into the saucepan over the chicken and mushrooms, turn heat down to a simmer and gently stir. By this time your pasta should be cooked and drained. Make sure it's not sticking together and keep it covered for a few minutes while the sauce heats up. When the meat and sauce are evenly mixed and heated, toss the mixture over the hot pasta and gently blend together. Eat immediately, while piping hot! For a real indulgent treat, use fresh linguini pasta, or else try something completely different like Orecchiette or ' little ear' shaped pasta, to hold yummy little pockets of sauce! Garnish with fresh flat-leaf parsley and grated parmesan. Whatever pasta you have at home works great and it'll be De-lish no matter what!
---
Insanely Good Tip!
Always add a good pinch of salt and a drop of olive oil to the boiling water before cooking your pasta. This helps maintain a regular temperature while the pasta is cooking.
Only 30 mins
Cooking Time
2 to 3
Servings
More Recipes...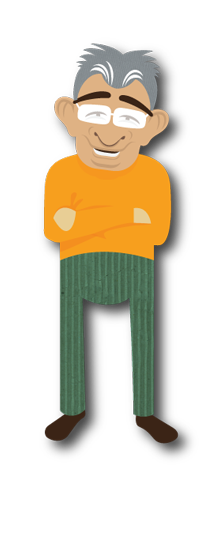 ---