Spaghetti Bolognese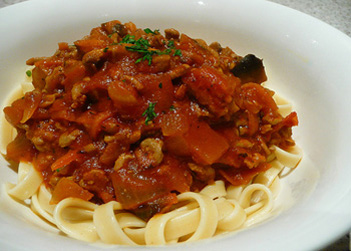 ---
What You Need
1 Pot Insanely Good Fresh Classic Bolognese Sauce
1 500g packet Spaghetti
500g lean round steak mince
1 red or yellow bell pepper (optional)
---
Step 1
Brown 500g of lean round steak mince in a large heavy-bottomed saucepan until nearly cooked through. Drain any excess fat from the meat. Pour our Fresh Classic Bolognese sauce over the browned meat and simmer on low heat for 20 minutes. If you like, add finely chopped vegetables to the simmering sauce, such as mushrooms, red and yellow peppers and carrots.
Step 2
Meanwhile, boil the kettle and then fill a large saucepan with the boiled water. Add to this a pinch of salt and a drop of olive oil, and your spaghetti or chosen pasta. Follow the cooking time indicated on the packet. Stir occasionally with a fork and make sure you have a good rolling boil so that pasta cooks evenly. Drain your pasta when cooked, return to the hot pan and swirl with a nob of butter or a drop of olive oil. Serve immediately with a generous helping of your scrummy Bolognese sauce. There's nothing nicer than this tummy warmer!
---
Insanely Good Tip!
When cooking pasta, the trick here is to use a large pan and plenty of boiled water so the pasta can move easily in the pan while cooking. This will allow your pasta to cook evenly.
Only 30 mins
Cooking Time
4
Servings
More Recipes...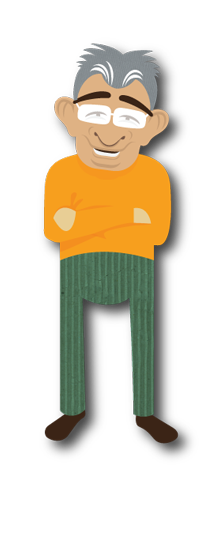 ---