Linguini with Italian Meatballs Dinner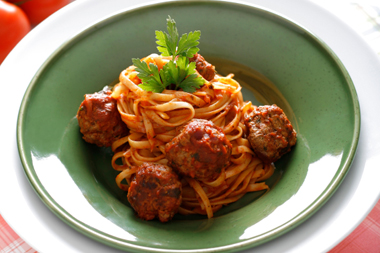 ---
What You Need
1 Pot Insanely Good Fresh Classic Bolognese Sauce
500g minced beef
50g white breadcrumbs, fresh or dried
50g grated  Parmigiano Reggiano cheese
75g grated mozzarella cheese
1-2 cloves garlic, minced
1 medium onion, finely diced
Handful of fresh flat-leaf parsley, stems removed & finely chopped
1 large egg
Sea salt (to your own taste)
Freshly ground black pepper (to your own taste)
400g Linguini or Penne Pasta
---
Step 1
To start, preheat oven to 180°C. Line a metal baking tray with parchment paper to prevent meatballs from sticking. Combine all ingredients (except sauce & pasta) in a large mixing bowl and blend with hands thoroughly. Shape meat into golf ball-sized meatballs with hands and place onto baking tray. Bake in the centre of the oven for 20-25 minutes. Test one meatball by cutting in half to see if cooked through to centre.
Step 2
While meatballs are cooking, boil the kettle and then fill a large saucepan with the boiled water. Add to this a pinch of salt and a drop of olive oil, and your linguini or chosen pasta. Follow the cooking time indicated on the packet. Stir occasionally with a fork. While the pasta is cooking, gently heat 1 pot of Insanely Good Fresh Classic Bolognese Sauce in a saucepan over medium-low heat. Drain your pasta when cooked, return to the hot pan and swirl with a nob of butter or a drop of olive oil. When meatballs are cooked transfer them to a warmed casserole dish and pour the Bolognese sauce over the meatballs. Plate up your pasta and meatballs, and serve this fabulous dinner with crusty bread and a glass of your favourite Red wine. Now that's Italian!
---
Insanely Good Tip!
When cooking pasta, the trick here is to use a large pan and plenty of boiled water so the pasta can move easily in the pan while cooking. This will allow your pasta to cook evenly.
Only 25 mins
Cooking Time
4
Servings
More Recipes...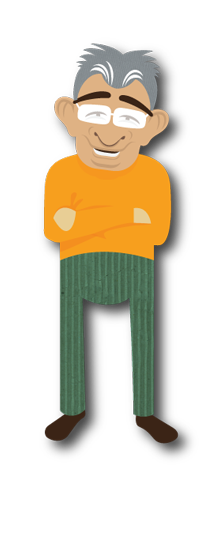 ---