Classic Pasta Carbonara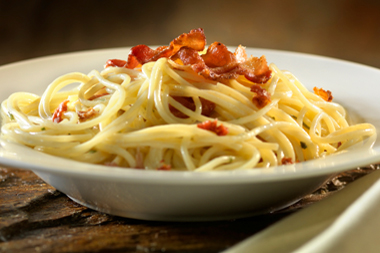 ---
What You Need
1 Pot Insanely Good Fresh Creamy Carbonara Sauce
300g Spaghetti or Linguini
100g Frozen Peas (Petit Pois)
2-3 Streaky Rashers, diced
1 tablespoon of Olive Oil
Butter
---
Step 1
Boil your kettle of water and pour water into a good-sized saucepan for your pasta. In your colander or sieve in which you will drain your pasta, add 100g of frozen peas, petit pois are nicest. You will drain the pasta over the frozen peas when it is cooked and return the peas and pasta back into the hot saucepan and cover. Add a nob of butter or a dash of olive oil to the saucepan after draining to prevent pasta from sticking together.
Step 2
About 7 minutes before the pasta is ready to drain, dice and pan-fry 2-3 streaky rashers in 1 Tablespoon of olive oil on medium-high heat. When meat is cooked, turn the heat down to medium-low, pour the carbonara sauce into the saucepan over the cooked meat and gently stir. By this time your pasta should be cooked and drained. Make sure it's not sticking together and keep it covered for a few minutes while the sauce heats up. When the meat and sauce are evenly mixed and heated, toss the mixture over the hot pasta and peas and gently blend together. Please, please, please eat immediately, while piping hot! For a real indulgent treat, use fresh linguini pasta, or else use spaghetti, for the classic Italian dish that is 'Spaghetti Carbonara'. Serve with a bottle of crisp Pino Grigio. 'Ain't Love Grand?
---
Insanely Good Tip!
Make sure when cooking your pasta that you have plenty of water to allow it to cook evenly. Always add a pinch of salt and a drop of olive oil to the boiling water before cooking your pasta.
Only 20 mins
Cooking Time
2
Servings
More Recipes...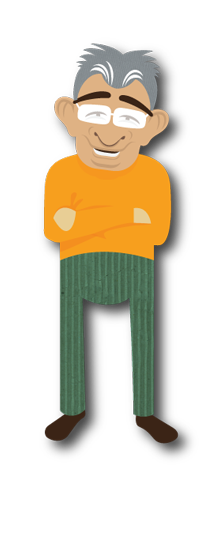 ---